Hi, this is Pearl! ♡
Today, I'm going to talk about my first onsen experience.
I have heard a lot of things about onsen from my Japanese students so I was very excited when Take planned an Onsen trip for us when I visited Japan the second time.
There are loads of hot spring resorts in Japan that one can visit, and for our trip, we have decided to visit Kusatsu Onsen. It is one of Japan's most famous hot spring resorts and is situated at an altitude of 1200 meters above sea level in the mountains of Gunma Prefecture.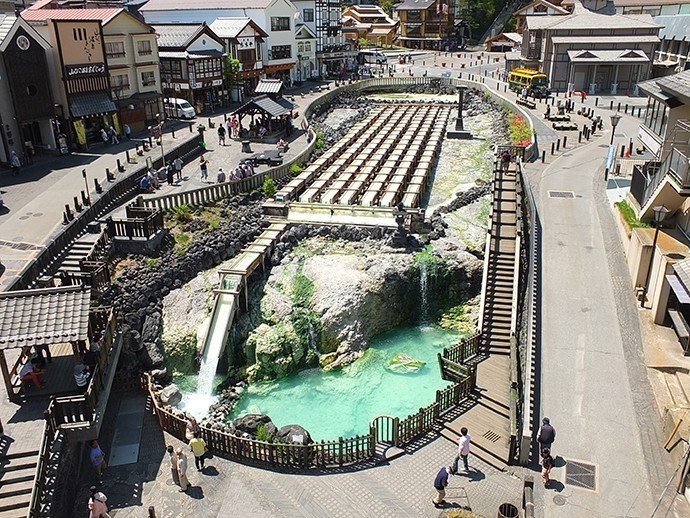 Source: https://www.kusatsu-onsen.ne.jp/onsen/index.php
Due to its remote location, traveling here can be quite a challenge especially for tourists. We had to take a 4-hour bus trip from Tokyo Station to Kusatsu. However, the trip was worth it. As soon as we arrived, we were greeted by the beautiful sight of the Yubatake (hot water field) which was located at the center of the town. One could immediately smell the high amounts of sulfur coming from the Yubatake. It may be unpleasant at first, but after a minute or so, your nose will get accustomed to the scent.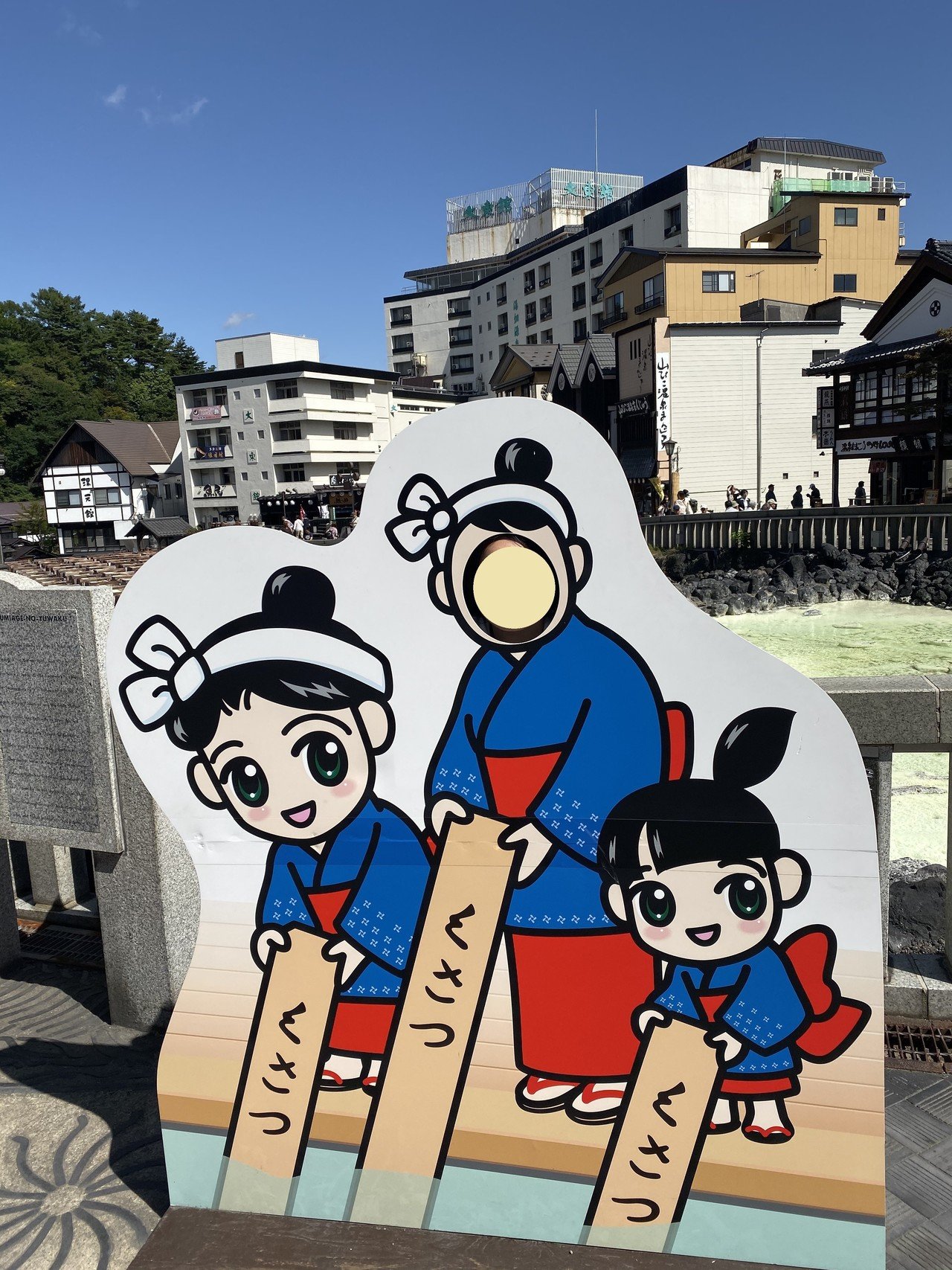 After taking commemorative pictures in front of the Yubatake, we headed for Hotel Sakurai, where we will be staying overnight. It was a 5-minute uphill walk from the Bus terminal (though we got lost a bit while navigating our way through the area). The location of the hotel was perfect as the main tourist attractions of Kusatsu were easily accessible from the hotel. The place was spacious and the hotel staffs were accustomed to foreign visitors so they could speak both English and Japanese which was very convenient for me.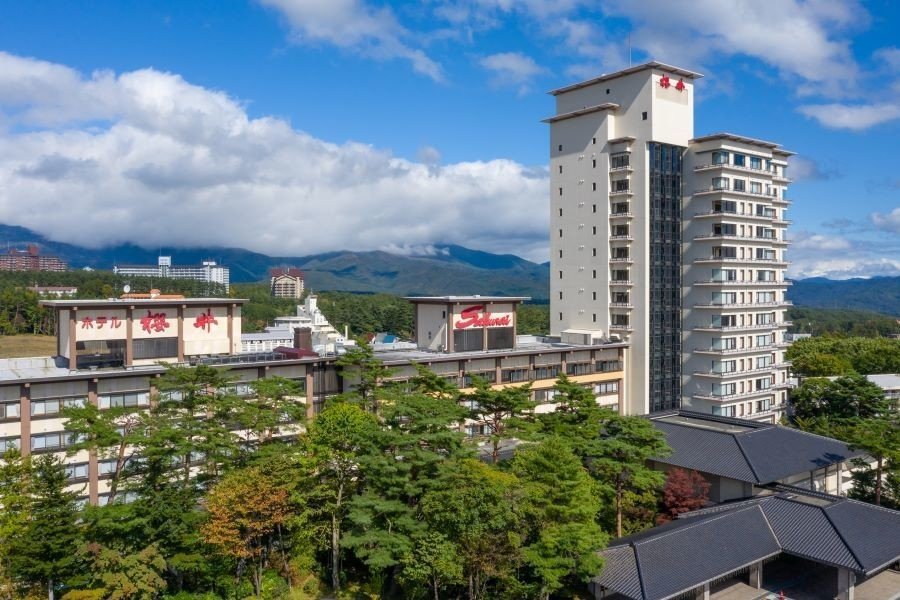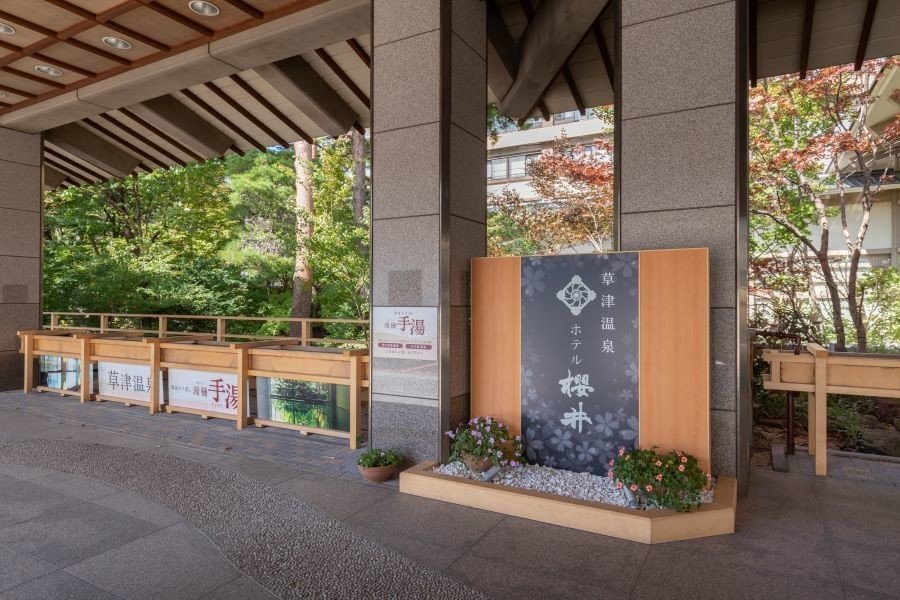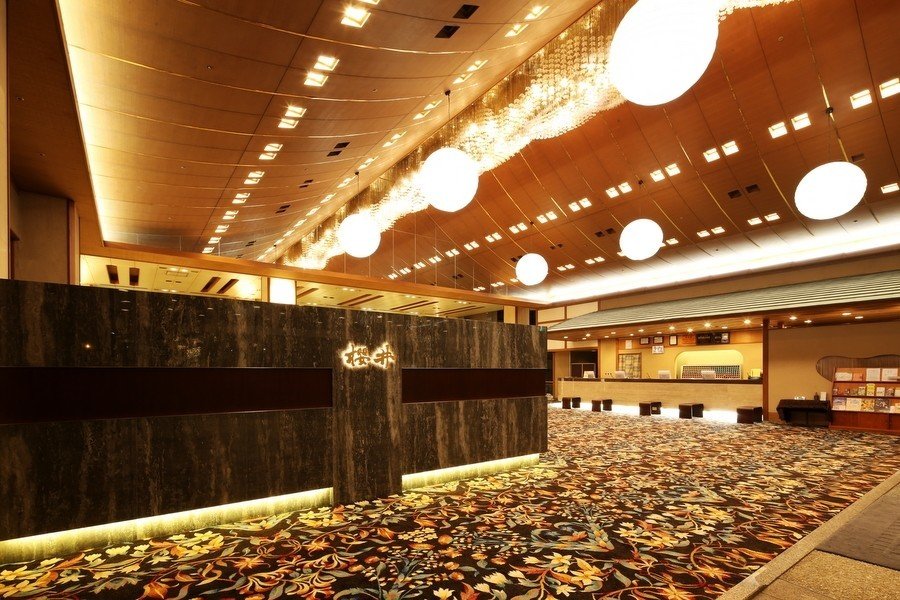 Source: https://www.hotel-sakurai.co.jp/gallery/
Since we arrived earlier than our check-in time, we decided to just drop off our luggage first and went back to touring around the Yubatake.
We traversed through Sai-no-Kawara Street which was located near the bottom end of the Yubatake. While strolling the street, we were welcomed by shops offering a lot of goodies and traditional Japanese sweets.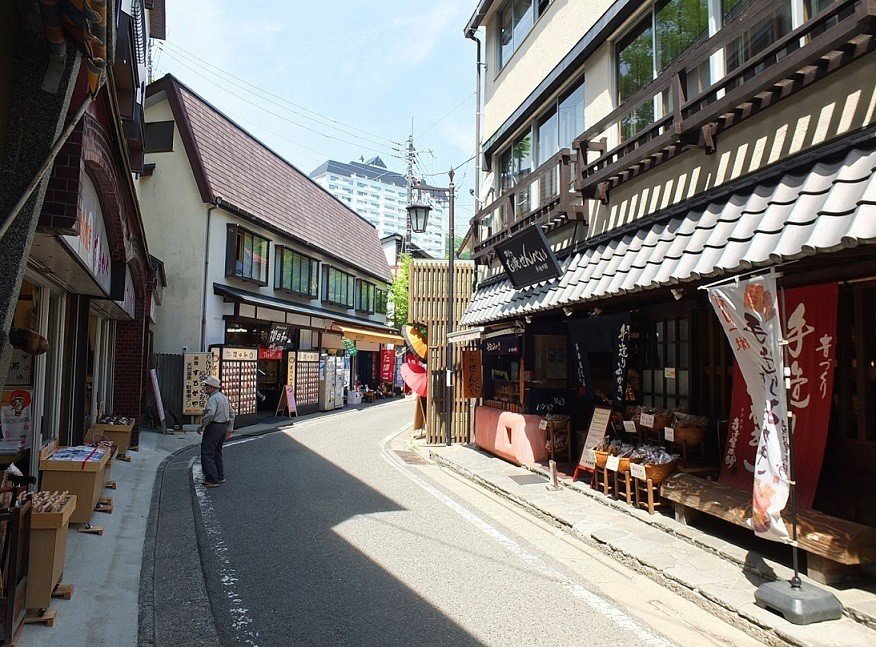 Source: https://www.kusatsu-onsen.ne.jp/course/detail/index.php?m=1&g=2&mcd=3
After a few stops, we then proceeded to Sai-no-Kawara park, which was a 10-minute walk from where we were.
Source: https://www.kusatsu-onsen.ne.jp/course/detail/index.php?m=1&g=2&mcd=3
Sainokawara Park is a wonderful gem in Kusatsu. You can enjoy looking at the Onsen water running artistically around the park and dip your feet at the foot baths available, free of charge. Because of the mineral contents, the stream beds are in different shades of color, some are whiter and greener than the others. There are no railings to obstruct your view so you can enjoy walking alongside the stream. Be very extra careful so you won't slip through.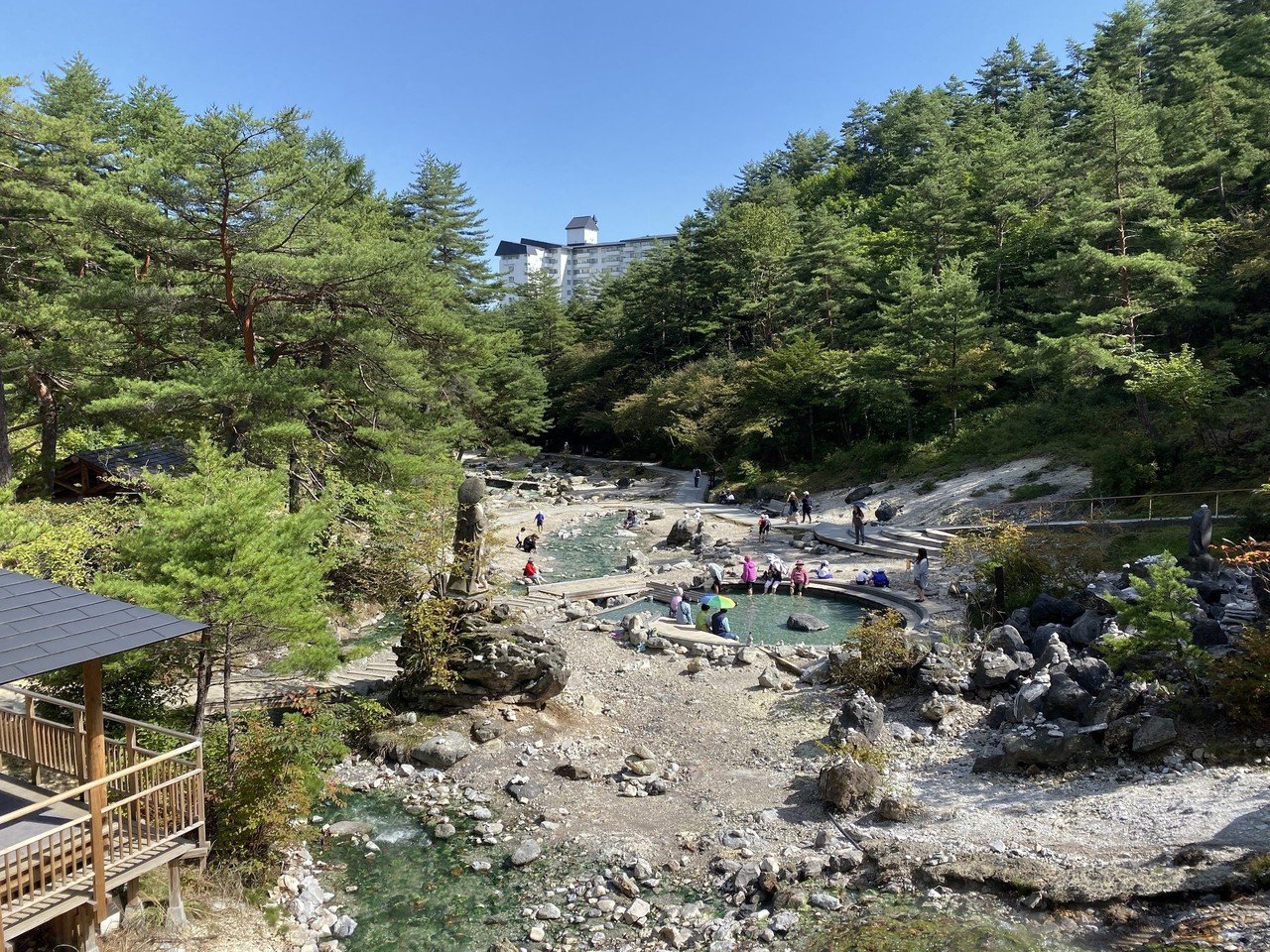 A little further into the park and you will find a small shrine and a visitor center. There are a lot of hiking trails you can choose from. The park is not that big, so you can stroll the entire area for about 15 minutes. We weren't able to try the Sai-no-Kawara Rotenburo (outside hot spring bath) which was located at the end of the park since it was already time for us to go back to the hotel. But hopefully we'll be able to go there during our next visit at Kusatsu.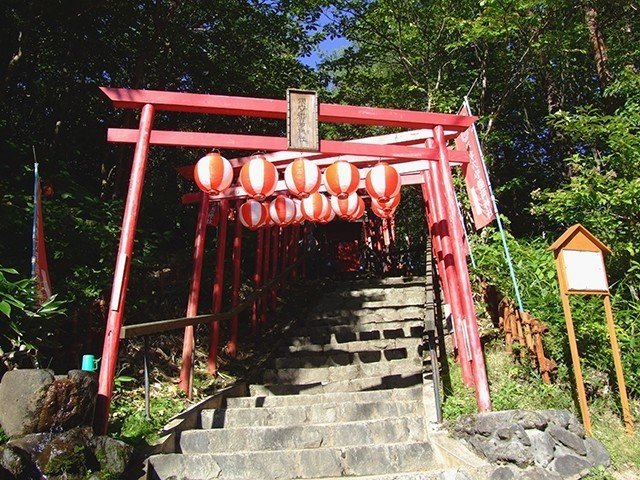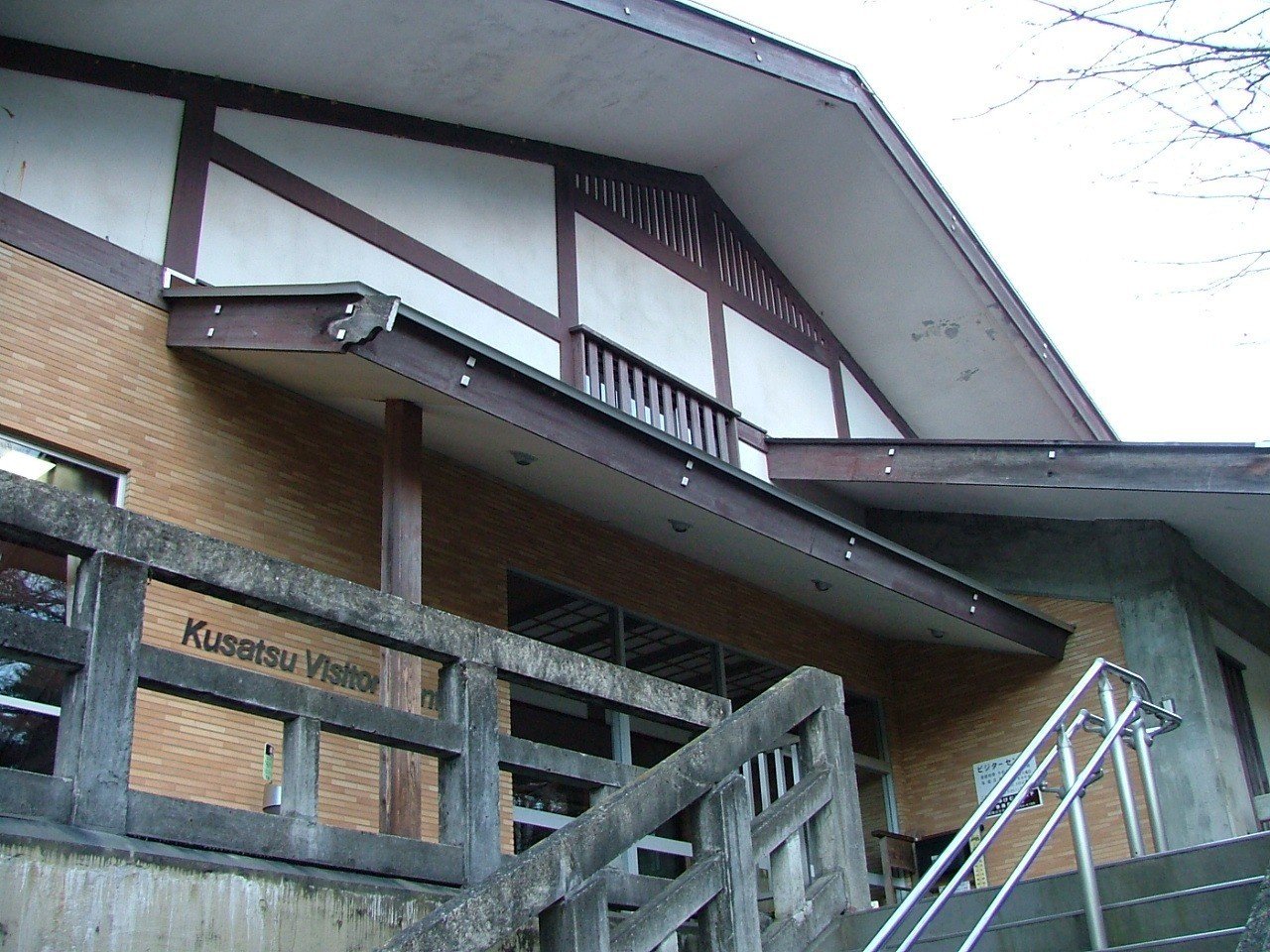 Source: https://www.kusatsu-onsen.ne.jp/course/detail/index.php?m=1&g=2&mcd=3
We went back to Hotel Sakurai and after checking in, we were greeted with refreshments and were given a quick tour by a hotel staff. There is a gift shop and several restaurants attached to the large hotel. They have two types of Onsen facilities, indoor and outdoor. Their indoor public Onsen bath is one of the biggest in Kusatsu. Hotel Sakurai is a traditional Japanese Ryokan and I loved the 'classic old' vibe the place was giving me. After the hotel tour, we went to our traditional Japanese room and took a rest.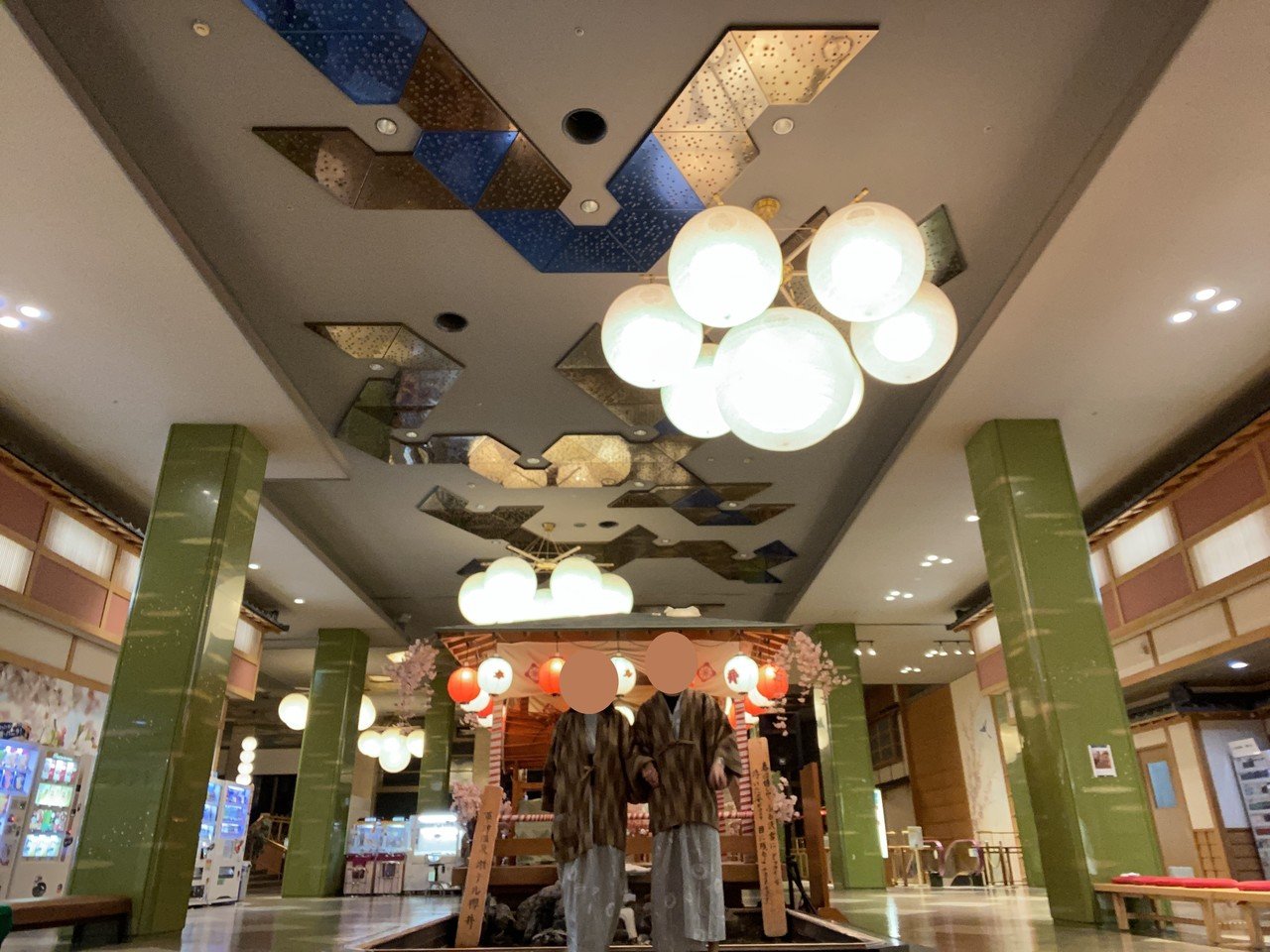 After taking enough rest, we changed into our yukatas and prepared for dinner. One thing I loved about Hotel Sakurai is the vast selection of international dishes for their dinner buffet (and breakfast). The dining area was in a ballroom hall. The staffs were very accommodating and friendly too. I enjoyed the meal as well as the atmosphere.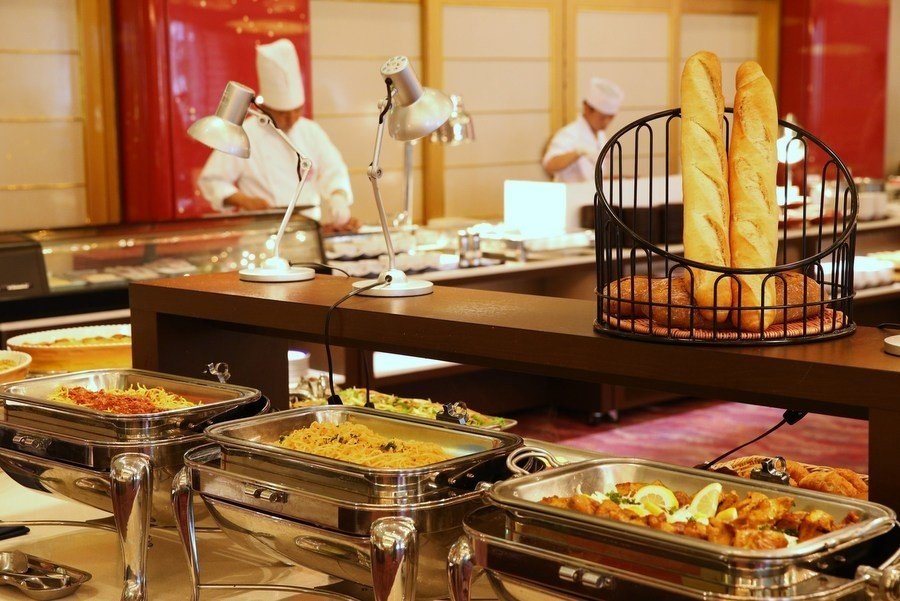 Source: https://www.hotel-sakurai.co.jp/gallery/
After the dinner, guests were treated to a delightful drum and Yumomi (water stirring) performance at the hotel lobby.
Source: https://www.hotel-sakurai.co.jp/stay/
We were provided with colorful yukatas which we can choose to wear during the show. You can also volunteer to participate in the performance and if you do, you will be given a voucher for the hotel's gift shop! Of course, I didn't let this great opportunity slip away and immediately volunteered to do the yumomi along with Take. The show was definitely the highlight of our stay at the hotel. It was so much fun!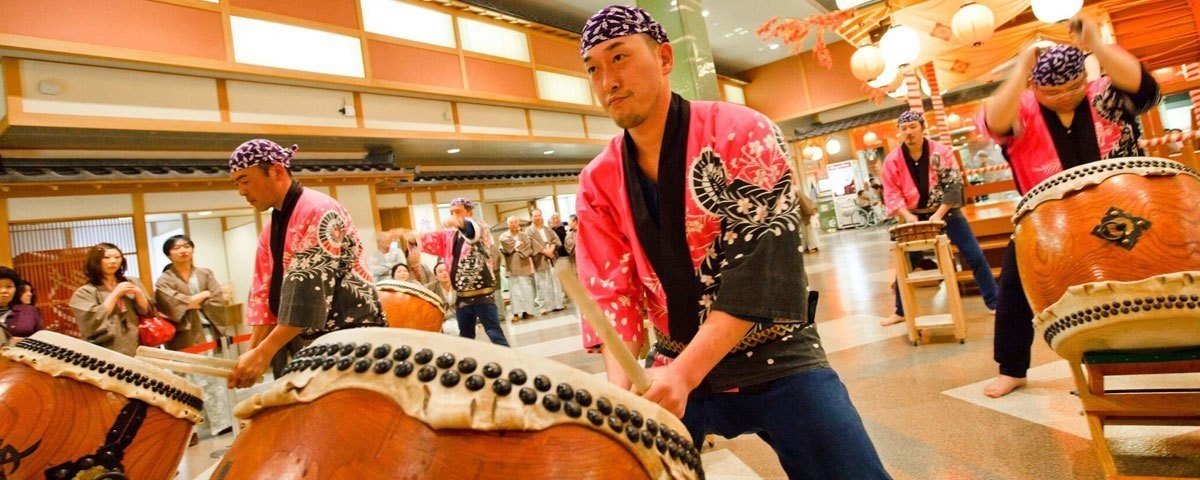 Source: https://www.hotel-sakurai.co.jp/stay/
After that, we headed back to our room and decided to call it a night. We plan to try the hotel's onsen early in the morning.
We woke up around 4 a.m. and went directly to Hotel Sakurai's public Onsen bath. There's a changing area and an area where you can take a shower before taking a dip in the hot spring. I specifically chose dawn to be there because I was worried about being stark naked in front of many people, although I was already informed before this trip that this is how it works when you take a bath at an onsen. Nevertheless, it was my first experience so I wanted to enjoy it without having to worry about a lot of people.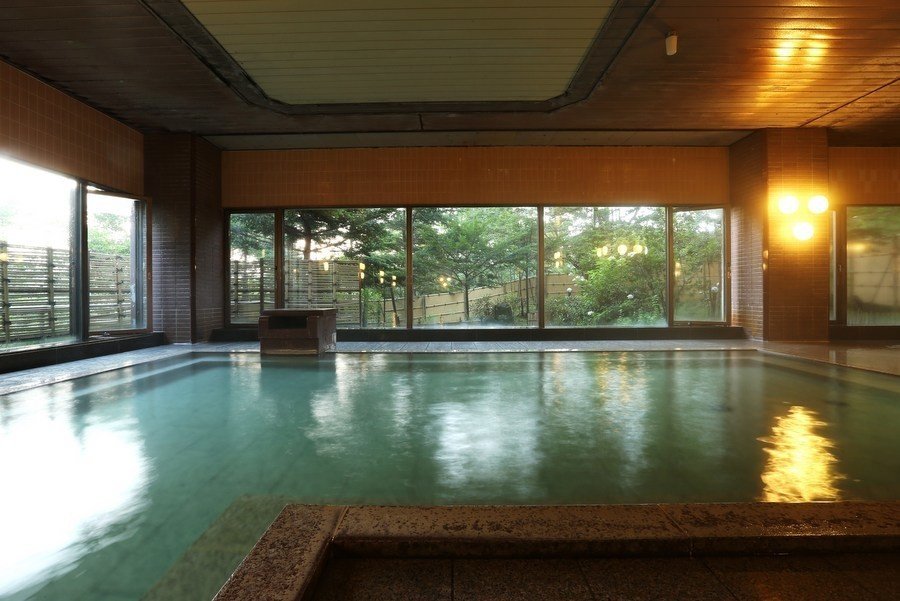 Source: https://www.hotel-sakurai.co.jp/gallery/
When I arrived at the area, there were already three older women who were there. I was surprised at how big the onsen was. The water temperature of the indoor onsen was hotter compared to the outdoor one.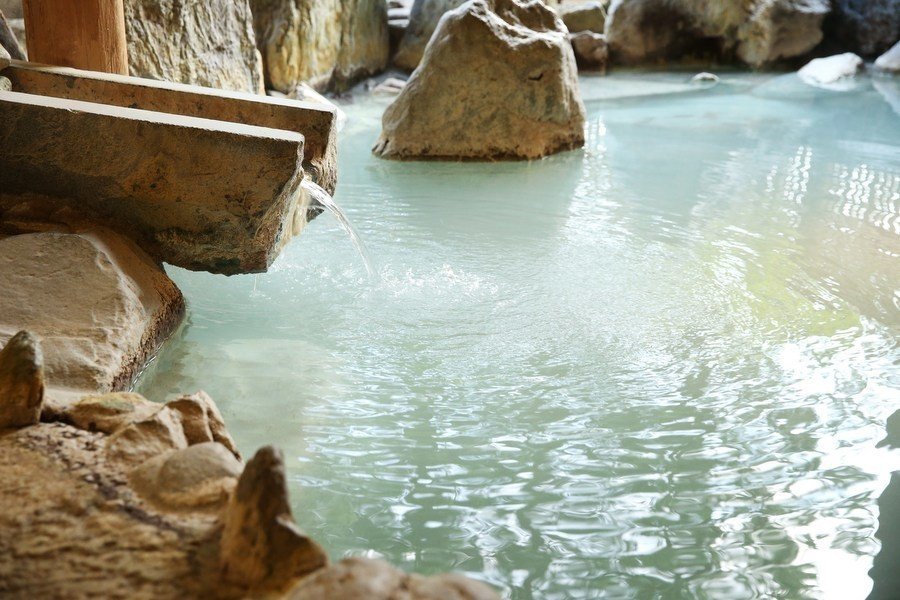 Source: https://www.hotel-sakurai.co.jp/gallery/
At first, the high temperature made my skin feel tingly and the first thing that came to my mind was that I could definitely boil eggs in this water. After a while, I got used to the temperature and started relaxing more. I spent about ten minutes at the indoor onsen and then proceeded to try the outdoor one. It was still dark outside and I could clearly see the smoke coming out from the onsen. There were no people so I had the outdoor onsen to myself. It reminded me of a bonus chapter (chapter 470) from the manga Kingdom where Kyoukai and Ka Ryo Ten fooled Shin into taking the first bath at an outdoor onsen that their group found. (Please do check out my blog about this manga! ♡)
I find hot springs very relaxing plus the benefits you get from taking a dip in it is superb. Your skin feels softer and fresher!
After freshening up, we were treated to a sumptuous breakfast.

Source: https://www.hotel-sakurai.co.jp/dish/breakfast.php
We explored the hotel a little bit after breakfast and visited the hotel's gift shop to use the gift vouchers we got when we participated at the yumomi show the night before. We decided to buy matching chopsticks as souvenirs.

Source: https://www.hotel-sakurai.co.jp/facilities/enjoy.php
We immediately got dressed and checked out of the hotel. Then we went exploring around the Yubatake again. We decided to eat yakitori for lunch at a popular yakitori shop located just beside the Yubatake. Then we visited a footbath cafe.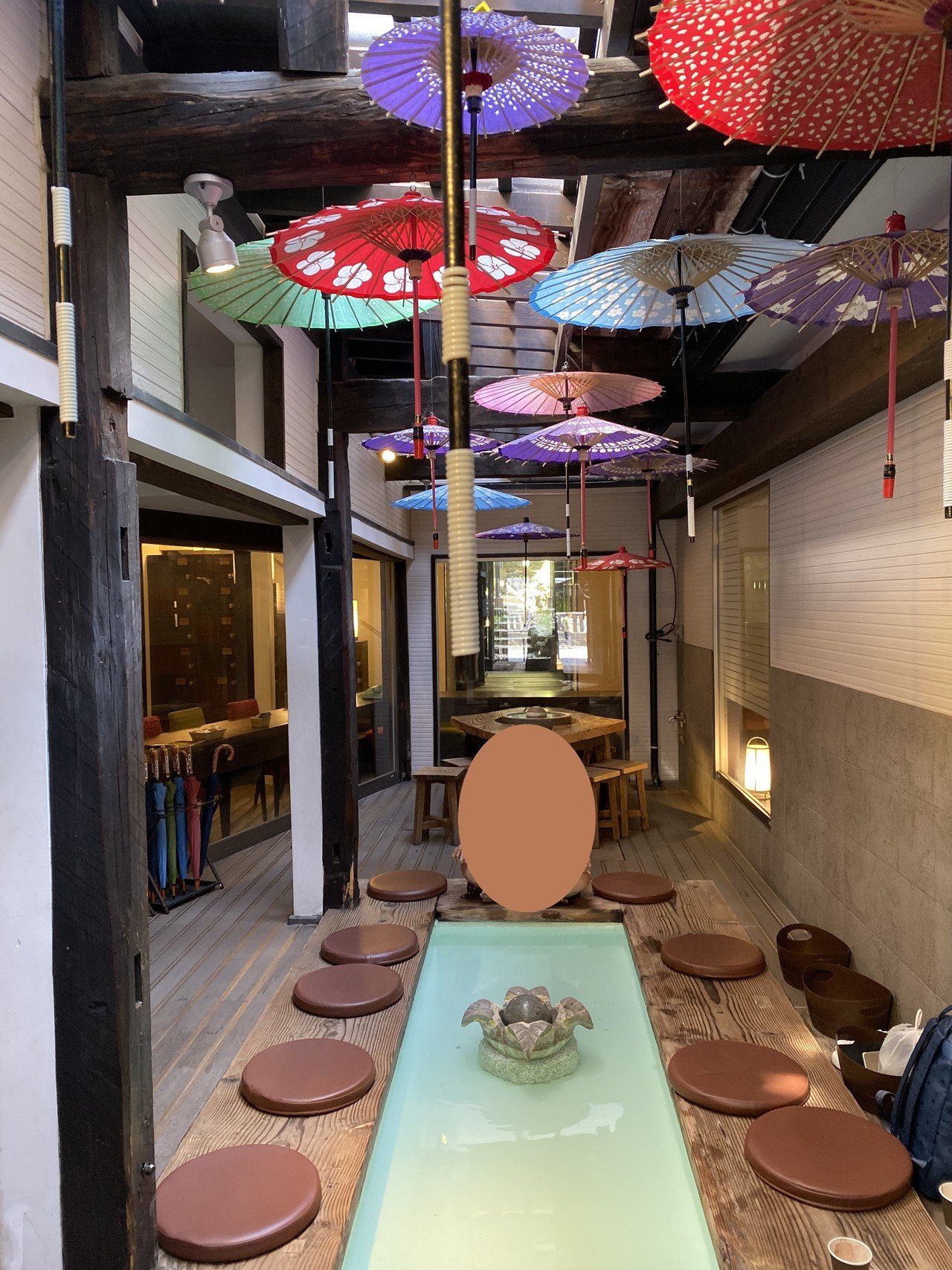 All in all, my first Onsen trip was amazing! Take was a great companion during the trip and he explained everything to me in English, so I didn't have a hard time understanding the history of the place. I definitely want to visit Kusatsu again in the future!